May 12, 2022
Modern Patient Journey: 2021 Healthcare CXM Study for Chronic Condition Diagnosis and Treatment
As part of RAPP's ongoing commitment to journey-based intellectual property, we are pleased to share insights from our recent CXM research on the healthcare vertical with a focus on chronic conditions. This study unearths and quantifies points of pain, influence, and channel preference of patients newly diagnosed, recently treated, and active in treatment, as well as intelligence around medication adherence, health technology, and beyond.
Today's Chronic Patients: What We Need To Know
While healthy living has been historically associated with living a long life, today's definition is multidimensional and embodies balance across all aspects of life: mind, body, and spirit. Unfortunately for those with chronic conditions, having multi-morbidities is common. Moreover, over half of them suffer from a mental health condition. Technology represents an opportunity for brands to provide more personalized, advanced care which can help patients along their journey toward living a healthier life.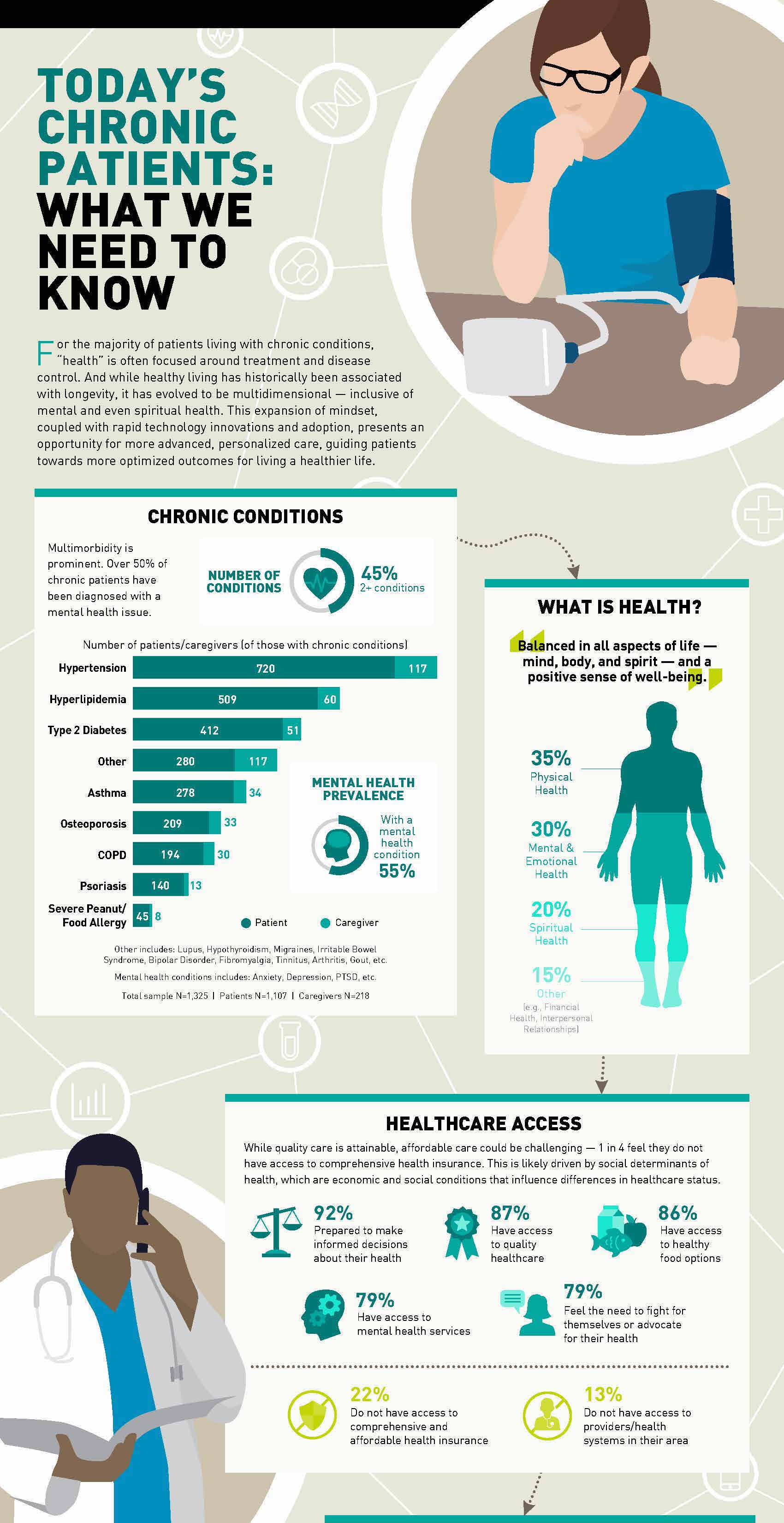 Download the full infographic here.
About the Modern Patient Journey 
We surveyed a population of U.S. adults (patients and caregivers) who were diagnosed and are treating at least one of the following chronic conditions: Hypertension, Hyperlipidemia, Chronic Obstructive Pulmonary Disease, Adult Asthma, Type 2 Diabetes, Osteoporosis, and Psoriasis. N= 1,325. The survey data was collected from July-August 2021.
For more information, contact the Consumer & Market Intelligence team at CMI@RAPP.com.